We are one of the Leading Interior Designers in Chennai.
Founded in 2004,Specializing mainly in Home Interiors
at very Competitive PRICES
interior designers chennai
"All of us at BRT interior strongly believe that Interior Designing is the heart of every home and we make it our job to ensure that your home is the best gathering place you have always dreamed of"
Our professional and experienced designers will help you design your home interiors, choose the right door style and finish – fitting best your needs and your budget.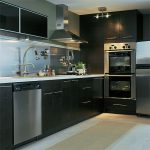 "A concept which has revolutionized kitchens and made it easy for you to organize every single item in your cooking area"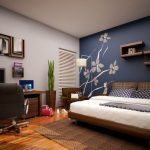 "The room must be similar to our personality and make us feel the way we should be, but it should also be designed with style and elegance."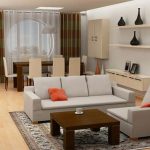 "The living room is where we spend most of our time - watching television, reading, or just hanging out. When it's comfortable and chic, our lives feel more in focus"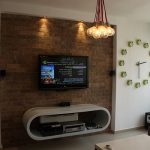 "This is a wonderful element of design idea which could make your area look bright and glowing"
We take pride in offering you a variety of options to make your interiors practical, functional, and impressive. We also pride ourselves in offering you competitive rates that beat our competition and we refuse to cut corners in the carpentry, finishing or assembly of your home interiors.
We at BRT interior specialize in TOTAL HOME INTERIOR SOLUTIONS with an experience of over 15 years.We cover all aspects of Residential / Home interiors, be it Modular kitchens, Bedroom wardrobes, living room interiors, Pooja rooms,T.v /Crockery units, False ceiling, Granite worktops etc…
Our designs and wood works are based on the specific needs and taste of our clients within their specified budget, keeping in mind functionality and aesthetic qualities….
Interior designers in Chennai, Interior designers Chennai,home interior designers in Chennai,top interior designers in Chennai,list of interior designers in Chennai,interior designers in Chennai for flats.Residential interior designers Chennai,Best interior designers Chennai,
interior designers Chennai,interior designers in Chennai,interiors Chennai,interior decorators Chennai, interior decorators in Chennai,Home interior designers Chennai,Home interiors Chennai,Home interior decorators Chennai, interior decorating,residential interiors Chennai,residential interior designers Chennai.
interior designerss Chennai,interior designers in Chennai,interior Chennai,interior decorators Chennai, interior decorators in Chennai,Home interior designers Chennai,Home interiors Chennai,Home interior decorators Chennai, interior decorating,residential interiors Chennai,residential interior designers Chennai,Best interior designers Chennai, list of interior designers in Chennai,top interior designers in Chennai,
interior decorators in chennai,interior decoration in chennai,interior decorator chennai,interior decorators chennai interior designers chennai,interior decorator in chennai,interiors in chennai,interior designer chennai best interior decorators in chennai,interior decoration,interior decors in chennai,furniture chennai interior decoration pictures,list of builders in chennai,interior designers in chennai,interior decorator,home home decorators chennai,interior decoration chennai,interior decorators,interior decoration course in chennai interior designing chennai,home interior designers in chennai,interior decorating,interior design chennai interiors of house,office interiors in chennai,kitchen interiors in chennai,architects interior designers chennai interior decor,interior decorations,residential interiors,interior designer in chennai,best interiors in chennai architects in chennai,interior architects in chennai,modular kitchen chennai,home decor chennai